Are you upset with me? I'm upset with me. I haven't blogged in over a month, and I feel a sincere sense of regret because of it. I've always been a "no excuses" sort of person, but I think it's worth our time to review the excuses, because they're kind of, well... understandable.
There's actually only one excuse, and it's this: I got engaged. I KNOW! It's ridiculous news. Sometimes I glance down at my left hand or wake up in the morning and remember I'm engaged to the love of my life, and my mood just takes a total 180. (In a good way, obviously.) It happened over Thanksgiving, which... okay, was still a while after I blogged, but in a way it feels like forever ago and now when I'm on a computer it's either because I'm working or because I am planning our wedding.
LOOK! That's us. In a massive blizzard in Steamboat Springs. We are so incredibly happy (if you can't tell from the photo) and there is SO MUCH TO DO. But I'm a planner, so I've been living the dream for the past few weeks (and will continue to live the dream until 2020) getting details sorted out for our big day. I refer to Carson a lot on this blog --because he's usually the primary taste-tester of all the goodies -- and now you can prepare to see his name pop up for the rest of this blog's life. Isn't that exciting?
I'm not going to get too detailed with this because I could go on for a very, very long time, and this is a baking blog, after all, so we should talk about baking for a bit, because something else very important happened over Thanksgiving aside from getting engaged: these cinnamon rolls.
They're a big deal. And I want to emphasize how valuable they were on the morning of Thanksgiving, because you need to understand what our house looked like over the holiday: 11 adults. 4 children under the age of 6. 1 crazy dog. And the most food our family has ever made. Naturally, when you have this many people in the house on the morning of Thanksgiving, we need to eat. And if you're a pro Thanksgiving-er like the Reinemund family is, you probably know how crucial breakfast is to the rest of the day: If you don't eat breakfast, you are setting yourself up for failure at the dinner table. It's that simple. The same goes for eating a wimpy breakfast, like granola and fruit and yogurt or a piece of toast and peanut butter. You're going to get to dinner and you're going to be starving, and you're going to load up your plate with all this amazing food and then you're going to take a few bites out of turkey and then have a roll and then maybe some stuffing, and then you're going to be full, because you thought fasting or "eating light" earlier in the day was a good idea.
It wasn't. If you started the day off with a cinnamon roll or two, eggs, bacon and okay fine, fruit, you'd be in a much different situation. You'd be able to eat the food on your plate. AND dessert, especially when there are 5 pies -- yes, 5, I baked 5 pies -- and whipped cream waiting for you after dinner.
The same goes for Christmas morning, so this post is still relevant.
Anyway, these rolls were a smashing success among the full family clan (minus the dog) and the best part about them is the overnight part: Get all the hard stuff done the night before you bake, let the rolls rise in the fridge while you sleep, and then get up in the morning, let them come to room temperature and just bake away. That way, none of the 4-year old girls or fully-grown brothers are asking you when breakfast will be ready or "ok but why can't you just bake them now?"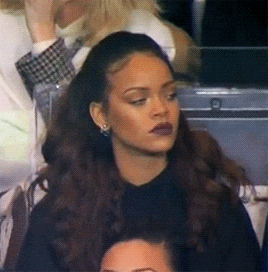 That's just what you sign up for when you bake for the family.
I will also tell you that these are by far and away the best cinnamon rolls I've ever made, and they are definitely up there with best cinnamon rolls I've ever had (though I do love a good roll from Winona's in Steamboat). So set aside some time for yourself on Christmas Eve, throw these in the fridge and then praise yourself for thinking ahead on Christmas morning. It is beyond worth it!
Overnight Cinnamon Rolls
Adapted from Williams-Sonoma
Prep time: 45 minutes + 2 hr rise + overnight rise | Bake time: 30 minutes | Servings: 10 large rolls
INGREDIENTS
For the dough:
1 package active dry yeast
1/2 cup warm water (105 F)
4 1/2 cups all-purpose flour, plus more for dusting
4 large eggs
1/4 cup granulated sugar
1 tsp salt
1 stick (8 tablespoons) unsalted butter, room temperature
1/2 cup granulated sugar mixed with 1 tablespoon ground cinnamon
For the vanilla glaze:
1 cup powdered sugar
1/4 tsp salt
2 tbsp unsalted butter, melted
2 tbsp whole milk
1 tsp vanilla extract
DIRECTIONS
In the bowl of a stand mixer, sprinkle the yeast over the warm water. Let bloom for 5 minutes, then whisk until smooth. Whisk in 1/2 cup of the flour. Cover with plastic wrap and let stand in a warm place for about 30 minutes.
Add the eggs, sugar, salt and remaining 4 cups of flour to the yeast mixture. Fit the mixer with the dough hook and knead on medium speed until smooth, 3-4 minutes. Add the butter and continue to need, adding a little flour to reduce stickiness if needed, until the dough is smooth, 10 to 12 minutes. Cover the bowl with plastic wrap and let the dough rise until doubled, about 2 hours.
Butter a 9x13 baking dish generously. Transfer the dough to a floured work surface, and roll out the dough to roughly a 15x10 inch rectangle. Brush the dough with half of the melted butter, leaving a 2-inch strip uncovered on one long side. Sprinkle the cinnamon sugar over the butter. Starting at the long side covered with sugar, roll up the rectangle as tight as you can and pinch the end seam together. With the seam facing down, cut the dough into 10 equal portions.
Place the rolls, cut side up, in the prepared baking dish. Brush rolls with remaining butter, cover with plastic wrap and let rise in the refrigerator overnight.
The next morning, remove the rolls from the fridge and let rise until half again as high, about an hour. While they're rising, preheat the oven to 350 F.
Bake the rolls about 30 minutes until they are golden brown. Let cool in the pan for 15 minutes. While they're cooling, whisk all the glaze ingredients together to form a thick frosting. Spread the glaze over the warm rolls and serve immediately.