Depending on the day, you can find me in one of two moods over the fact that it's somehow already late summer.
Mood #1 :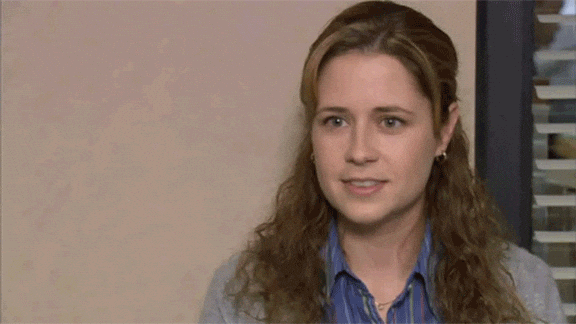 Mood #2:
Mood #1 is almost always accompanied by thoughts of camping and how quickly we ran out of time to camp, how quickly each weekend flew by, the places we didn't get to go and the mountains we didn't get to climb and how are we going to wait a whole year for another summer to pick up where we left off and how are we both already 25 years old we're getting old where is the time going WE ARE RUNNING OUT OF TIME!!!!!!
And then we have mood #2, which is always, always accompanied by thoughts of peaches. Palisade peaches. (There's also my love for fall, pumpkin pie, orange, yellow & red Aspens and my growing love for football games and Crock-Pots, thanks to Carson. But mostly Palisade peaches.) Honestly, you think I'm kidding - but have you ever seen me during rhubarb season? Imagine that and then multiply it by 500, and you have me during Palisade peach season.
... I go nuts.
And I've always loved peaches. Truly, they've been a consistent love of mine since I was a wee little tot, pushing away grapes and apples and reaching for the juiciest, messiest peach. Always. (And I loved grapes and apples.) Peaches are the best. They're my all-time favorite fruit, and when I spent a few summers as a cashier and a waitress in Steamboat Springs, my obsession with peaches grew even more.
Speaking of wee little tots, that's exactly how I see myself as a freshman and a sophomore in college. 19 or 20 years old, tossing cookies into the oven at 5:00 in the morning, checking potatoes for spuds, cleaning up spilled peanut butter, stocking the freezer, loading the soda machine with ice, dropping salads on the floor and teeter-tottering platters on my hand and watching a guest pay $23.00 in change and then in check and convincing a customer I did, indeed, put almond milk in her latte but I'll make her another one because she seems entirely sure that I didn't.
Those were the days.
I worked at a small, local market and restaurant along the Yampa River. I look back on it now and I see those summers as two of the most formative of my life, and certainly two of the most challenging -- but what I remember most are those purple peppers and Palisade peaches.
In college, I wrote an entire personal essay on my fascination with purple peppers. (I was an English major; this is how we spent our time.) It actually ended up winning the Editors' Choice Award in our student magazine, because really, we're all fascinated with purple peppers -- but I still remain fascinated with purple peppers to this day, and completely in love with Palisade peaches. Those are two different feelings, mind you.
I remember tasting my first Palisade peach on one of my breaks, wondering why my boss would drive the 300 miles to Palisade every few days to pick up boxes of these beauties, and why people would come storming in to buy 10 pounds of them at once, and why they were so expensive compared to your average peach.
I tasted one and that was it for me. I would have 4 or 5 every day on the job after that, sometimes without even noticing -- it became like muscle memory: if I were anywhere near the boxes of peaches, I would just feel myself reach for one and begin eating it while doing whatever I was doing, which became a bit of a problem because they are awfully messy. I ended up keeping a roll of paper towels under the cash register, and I would sit perched on my stool eating peaches if I wasn't running orders or checks.
They are incredible. And they taste even more incredible to me because I feel I have a sort of history with them.
So when Carson and I made our way back home after spending a weekend in the San Juan mountains, we stopped in Palisade to pick up some peaches. We strolled around the local farmers market, stopped in Palisade Cafe for lunch (um, BLP, anyone?), picked up a load of peaches and then hopped back in the car. By the time we reached home, I'd already dreamed up what the peaches would become.
The next few recipes are a secret :-) but the first is for Bourbon Peach Shortcakes, which are divinely simple and quick. The shortcakes are made from a simple, butter-based dough, which uses egg yolks and heavy cream to keep it soft and crumbly. There's no yeast, chill time or biscuit cutters required -- these are rolled into a ball, sprinkled with sugar and then thrown into the oven. And the peaches are kept peachy, of course -- nothing too sweet or overpowering except for a few tablespoons of brown sugar, vanilla and salt with a generous heap of bourbon whipped cream.
They are, in essence, the perfect late summer treat. If you don't live near Palisade peaches, I am so sorry, but find yourself a delicious local peach and they'll be just as delicious!
Bourbon Peach Shortcakes
Adapted from Smitten Kitchen
Prep time: 10 minutes | Bake time: 15 minutes
Servings: 6 large shortcakes
INGREDIENTS
For the shortcakes:
2 1/4 cups all-purpose flour
2 1/4 teaspoons baking powder
3/4 teaspoon baking soda
3 tablespoons granulated sugar
1/4 teaspoon salt
6 tablespoons unsalted butter, cold & cut into cubes
2 large egg yolks
3/4 cup plus 2 tablespoons heavy cream
Granulated sugar, for sprinkling
Peaches:
3 ripe peaches, sliced
2 tablespoons brown sugar
1/2 teaspoon vanilla extract
Pinch of salt
Whipped cream:
1 cup cold heavy cream
2 tablespoons powdered sugar
1 teaspoon vanilla extract
3 tablespoons bourbon (I used Bulleit)
DIRECTIONS
Preheat oven to 400 F. Line a 9x13 baking sheet with parchment paper and set aside.
In a large bowl, whisk flour, baking powder, baking soda, sugar & salt until combined. Using your hands, add the cubes of butter and break them into the dough until the mixture consists of small crumbs.
In a measuring cup, whisk yolks with a splash of cream, then add the rest of the cream and pour mixture into the dough. Use a wooden spoon to mix the dough until it comes together.
Use your hands to roll 6 balls of dough and place them on the prepared baking sheet. Sprinkle some granulated sugar over the tops of the shortcakes and place them in the freezer for 10-15 minutes before baking.
Once chilled, bake the shortcakes for 15-20 minutes, until the tops are evenly browned.
While the shortcakes are baking, make the peach filling and the whipped cream. In a small bowl, combine peaches and all ingredients and set aside to macerate while you whip the cream.
In the bowl of a stand mixer fitted with the whisk attachment, beat cream and powdered sugar until thickened. Add vanilla and bourbon, and continue to beat on high speed until mixture is fluffy. If not using immediately, place in the fridge.
Assemble the shortcakes: slice each cake in half, then fill the bottom half with 4-6 slices of peaches. Top generously with whipped cream, then add the top half of the shortcake.