Quick & Easy Cinnamon Buns
Raise your hand if you've ever felt personally victimized by cinnamon rolls.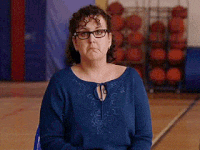 I'll admit it - I have. Sometimes I'll look through a yeast bread recipe, or I'll begin a yeast bread recipe, or I'll just be in the second rise stage of a yeast bread recipe and I'll begin to doubt my all-around ability to bake. It begins like this:
"These don't look like the picture."
"This dough feels too sticky."
"Wow, I cannot roll cinnamon rolls."
Yeast bread will often do that, particularly cinnamon rolls, since they require an even layer of filling, a perfectly-tight roll, perfectly-even slices and so forth... they become the exact opposite of what they should be, which is a classically humble breakfast pastry. And because of that, lots of people are intimidated by cinnamon rolls, and so they resort to Pillsbury cinnamon rolls or they just pick up some rolls from the bakery down the street. And I will say: Those Pillsbury cinnamon rolls are really, really good and I will never pass up a fresh cinnamon roll from a local bakery -- but nothing, NOTHING beats a fresh cinnamon roll from your very own oven, made with your very own hands, and rolled into perfectly imperfect slices.
Photo by Shelby DelVecchio
Now that's a cinnamon roll. Spoiler: these are not the rolls I am blogging about today. (Lol, sorry.) These are a little throwback to a cold morning in February when I baked up these overnight cinnamon rolls, which are hands down the best cinnamon rolls I've ever made, but they require a good bit of planning and, of course, yeast.
But if you don't feel like planning and you don't feel like dealing with yeast and you don't feel like buying a can of Pillsbury and you just really, really want a fresh, warm cinnamon bun, there is hope.
There are these. They're soft, they're sweet, they're cinnamon-y, they make your kitchen smell like a bakery... and the best part: they're done in an hour.
I don't mean they bake in an hour. I mean they're prepped, mixed, rolled, sliced and baked in an hour. Behold: An easy cinnamon bun recipe exists and it's going to change your life, just like it changed mine. We have Food 52 to thank for that.
So set aside one hour in your day (instead of four), get your buns in the kitchen and make. these. buns.
Quick & Easy Cinnamon Buns
Adapted from Food 52
INGREDIENTS
For the filling:
1/3 cup unsalted butter, melted and kept warm
1 cup + 2 tablespoons light brown sugar
1 tablespoon ground cinnamon
For the dough:
4 1/2 cups all-purpose flour, plus more for rolling
2 tablespoons baking powder
1 teaspoon salt
2 teaspoons ground cardamom
1 cup + 1 tablespoon cold unsalted butter, cut into cubes
1 1/4 cups cold milk (I used whole)
Granulated sugar, for dipping
DIRECTIONS
Heat the oven to 390°F (200°C) (355°F/180°C convection). Generously butter a 12-cup deep muffin pan.
First, prepare the filling. Melt the butter and leave in a warm place so that it remains liquid. Mix together the light brown sugar and cinnamon until no lumps remain, then set aside.
Now make the dough. In the bowl of a stand mixer with a paddle attachment, combine all the dry ingredients with the cubes of butter and mix until you have a coarse meal. Slowly pour in the cold milk while the mixer is running, until the dough forms into a ball and comes away from the bowl. Turn the dough out onto a lightly floured surface and leave to rest for a few minutes.
Fold the dough gently over itself once or twice to pull it all together let the dough rest a second time, for 10 minutes.
Clear a large surface, dust lightly with more flour, and roll out the dough into a large rectangle until almost 1/8 inch (5mm) thick. Brush the surface of the dough with the melted butter and, before the butter hardens, sprinkle the cinnamon sugar on to the butter. You want a good, slightly thick layer.
Now roll the long side, keeping it neat and tidy. Gently tug the dough toward you to get a taut roll while rolling away from you in a spiral. Once it's all rolled up, gently squeeze the roll to ensure it's the same thickness throughout. Use a sharp knife to cut the roll crosswise into 12 even slices.
Take a slice of the cinnamon roll, peel back about 2 inches (5cm) of the loose end of the pastry and fold back under the roll to loosely cover the bottom of the roll. Place in the muffin pan, flap side down. Repeat with remaining slices.
Bake the buns for 25 minutes, or until golden and well-risen.
As soon as they're out of the oven, flip them over onto a wire cooling rack so that they don't stick to the pan. Dip each cinnamon bun into a bowl of sugar. These are best served right away while still warm, but can also be served at room temperature or re-warmed in a low oven (especially good with a scoop of ice cream for dessert).